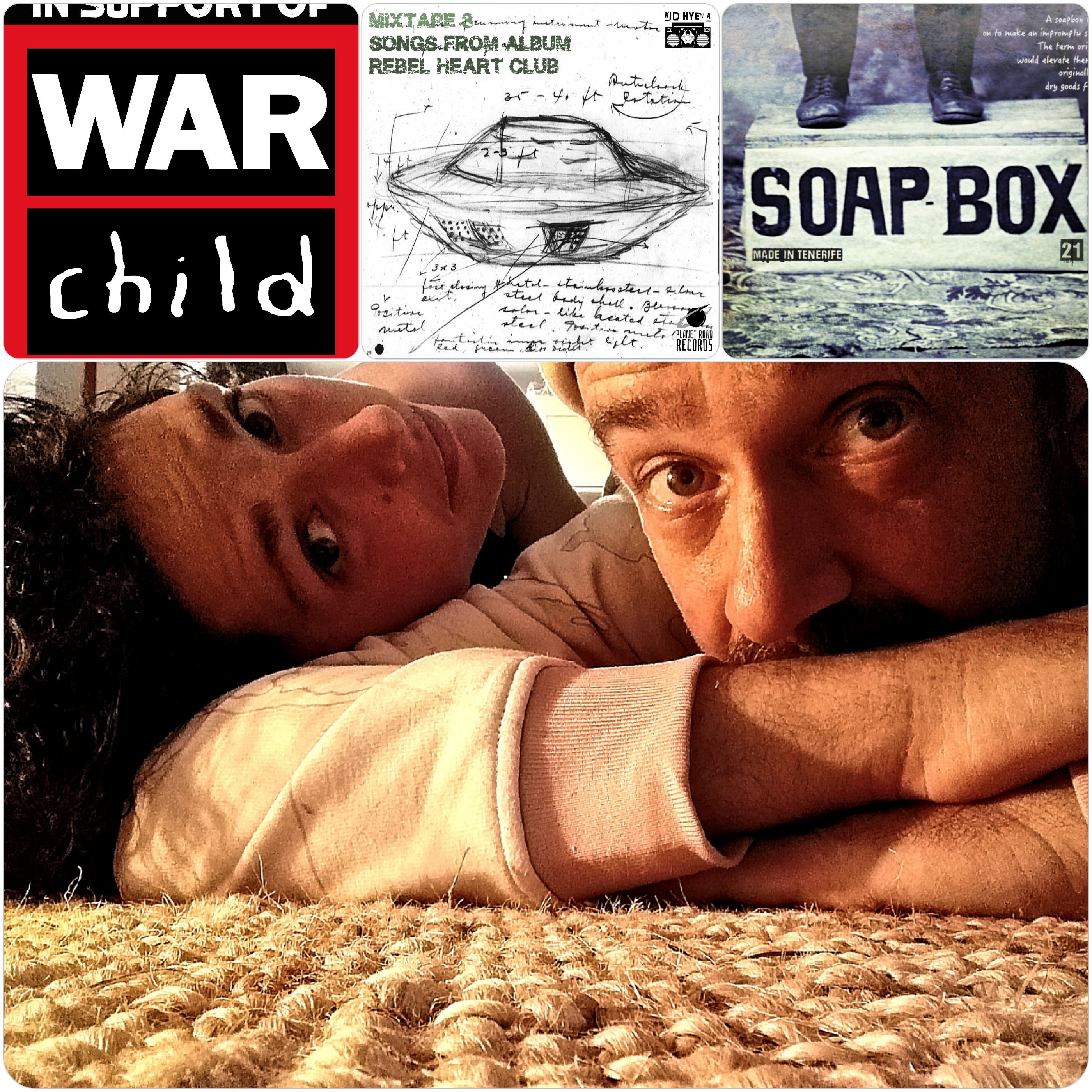 Deep into the summer we've got a lot of clarity in our minds and lots of music flowing.
This past month we have been re-connecting with our acoustic sound, playing here and there and everywhere where we can with our camper, creating new songs & rescuing some old songs giving them new shapes, redefining old lyrics and giving them new melodies. 
With this process, we published another song on our 'Soap Box 21' series, called 'Only Angels Grow Wings'. Matt started strumming a very delicate melody on the guitar, and singing this line with his falsetto fragile and emotive voice, when I quickly ran to my notebook and found the right lyrics to go with it. I started raping in spanish, we were happy with the result, but it wasn't quite there… then Matt suggested to me translate the lyrics into English, and I absolutely loved the experience! It was the first time I had attempted to do it. You can hear what was the seed of the song in this video, now the lyrics and structure are more defined and completed. Wanna hear it finished? Come to one of our tour gigs! ;) 
On this note, we have started planning the 'Planet Road' Tour which will start in mid September, we will hit the road towards Norfolk and explore the area, and see where this takes us. We are bringing our 'Electro Alt Hop' show and the 'Acoustic' show everywhere and anywhere it can be played - including house concerts.
We will also be delivering workshops in music and self expression, and 25% of all monies received (from both gigs and workshops) is directed to 'War Child', who do an amazing work in aiding children who have suffered the horrors of war. We are under no illusions that its going to be difficult to get the tour moving with such a huge backlog of gigs at venues, but regardless of that we are going for it! If you are reading this and have UK contacts for both gigs & workshops we would gratefully receive any help.
If you would like to explore our website a bit further, and our music a bit deeper from old recordings, we invite you to listen to our new Mixtape 3 - Songs from 'Rebel Heart Club', our debut album recorded and produced in Tarifa in 2017. This is an acoustic statement that travels deep into several moods, times when Donald Trump was elected as president and Brexit referendum was a bout to happen, the future ahead seemed very blurry. All the songs embody a sentiment of unsettlement with a resolution of empowerment. At the time we were just going to record an E.P but the songwriting kept flowing resulting in the finished album.
You can hear it here.

❤️ Enjoy the music! ❤️
M & M
Did you get a chance to watch this video we produced this year?