A Musical Culture Clash formed on the backstreets of Barcelona now based in the UK feat. Tap Dance, Body Percussion, Stompin' Sing Along Tunes & More!
Both band members are keen lyricists with an eye for writing about social and cultural themes and their words are integral to the bands make up and trajectory.
Influenced by old school folk & hip hop sounds, alternative rock, world and experimental music the band have just recently finished an exploratory period of intensive recording where they released three albums over two and a half years.
They began with 2017's acoustic statement 'Rebel Heart Club' and followed up in 2018 with musical collage 'B Side Fantasy'.
Just before the pandemic began the band completed their third album 'Gravitate' which showcases their new 'Electro Alt Hop' sound with songs that have since had radio coverage on amongst others BBC Essex & BBC Introducing.
They've now got several projects currently on the go including the evolving 'Acoustik Alt - Hop' sounds of 'Soapbox 21', a musical graphic novel, a new record label and new material being recorded - as ever the band cease to remain static and continue to look for new innovative ways forward with their music.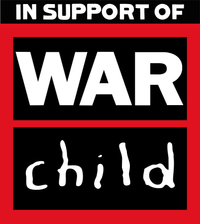 Now based in the UK and on a year long tour in a campervan raising awareness & money for War Child who do magnificent work to protect, educate and stand up for the rights of children in war, the band are on the hunt for gigs & community workshops.
Contact: kidhyenamusic@gmail.com / 07864 719665